History
Ferro Productions' evolution and growth is as diverse as the entertainment industry itself.  Founded by Joseph Scacciaferro, current CEO and President, Ferro Productions has morphed from a technology design firm focused on the electronic music industry, to an industry leader of innovative broadcast and digital video production. Whether it's pioneering new technologies or refining their signature storytelling style, Ferro Productions continues to push creativity beyond its defined limits.  The creative team's motto states – production diversity and success derive from two simple philosophies; know your audience and know how to tell a good story.  Simple statements, and monumental when executed correctly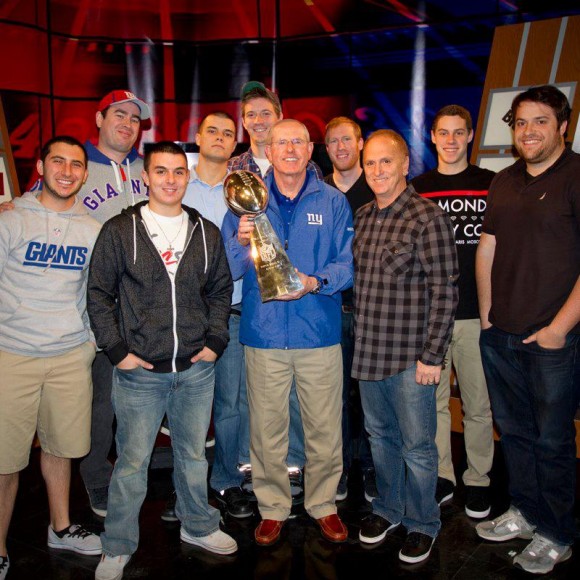 Summed up by the quote:
"Creativity takes courage" ~ Henri Matisse
Which is imprinted on all Ferro apparel, it's there to remind every team member that risk taking, accompanied by independent thought, is always embraced and encouraged at Ferro Productions.
Mr. Scacciaferro's career began as a self-studied musician in the New York metro area.  After attending the University of Wisconsin as an Environmental major and further redirecting his interest to the field of digital technology at New Jersey Institute of Technology and RCA Institute, Mr. Scacciaferro founded the first high tech engineering/service company in the music industry, "Triple S" (Synthesizer Servicing Specialist).  By combining his extensive background in music performance, along with his education in computer sciences, Triple S Electronics quickly became a pioneer at applying cutting edge technology in music production and performance.
Artists such as Billy Joel, The Police, Pink Floyd, Madonna, Rod Stewart, Whitney Houston, Michael Jackson and many many more, all became loyal clients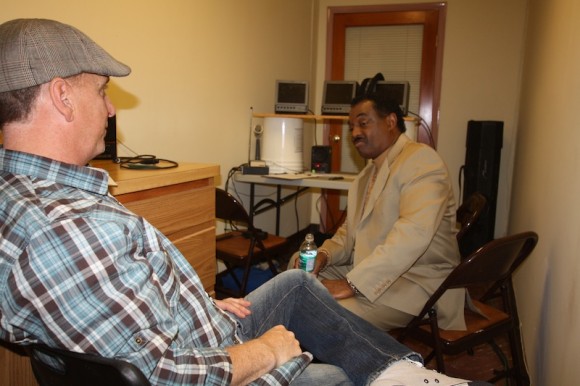 and friends over the years.  As Broadway made the shift to incorporating digital technology into their creative production, Mr. Scacciaferro and his team became an integral component found on the Broadway and World stages of Cats, Miss Saigon, Phantom of the Opera, Starlight Express and A Chorus Line.
With an insatiable appetite for growth, Mr. Scacciaferro secured the day-to-day operations of Triple S and accepted a consulting position at ITT Defense. There he was assigned to both the Space Shuttle's payload projects and, at the time, a little known High Clearence satellite project, commonly known today as Global Positioning Satellite or GPS.
At the conclusion of his ITT contract Mr. Scacciaferro returned to the entertainment industry to pursue a "new technology" interest with a modest west coast computer company, Apple Computers, whose sites were set on the burgeoning possibilities growing in the creative industries. Mr. Scacciaferro forged an alliance with Apple as a product and application developer under the newly formed division of Triple S called Ferro Technologies. As his companies grew in reputation, talent and size, new and more exciting opportunities became part of their portfolio.
One of the most notable was partnering with renowned synthesizer programmer and keyboard master, Steve De Furia. Together they created a video/print series of books and instructional tapes, under the banner of Ferro Productions.  At the time, video instruction of any kind was unheard of, least of all an instructional video series.
The series taught musicians how to apply new technologies creatively to their individual musical art form. The series quickly caught the attention of Hal Leonard Publishing (the nation's largest publisher of music and music related products). With the support of Hal Leonard Publishing the writing duo produced 15 award-winning books and lectured on the subject at universities throughout the US.
During the '90s Mr. Scacciaferro set his sights on a new medium, broadcast production and digital media streaming. After selecting and assembling a core team of production professionals, a team that is still intact today, they set off on their mission and once again reached award-winning heights.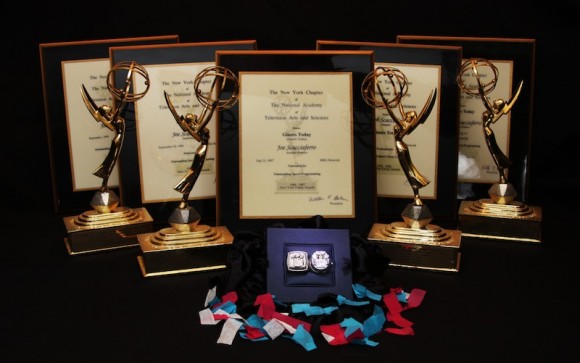 By 2002 Ferro Productions had risen to the highest recognized level in the Broadcast Industry. Mr. Scacciaferro had been honored with 9 Emmy  nominations and 5 Emmy awards for his accomplishments in both video and music production.  Ferro has since written and produced programming for most major broadcast and cable networks to include HBO, MTV, VH1, Lifetime, NBC, A&E etc.Ferro Productions is also the exclusive provider of Broadcast Programming for the New York Football Giants on FOX, NBC, MSG and other local NY networks and has produced at 3 Super Bowls (Super Bowl XXXV, Super Bowl XLII, Super Bowl XLVI) for which he was honored with two Super Bowl rings from the team's ownership.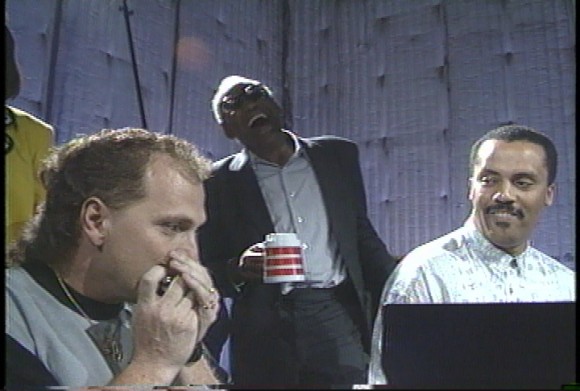 One of Mr. Scacciaferro's proudest accomplishments, however, is a documentary exploring the life of people with Down Syndrome. The documentary featured a music video written by Mr. Scacciaferro and performed by his long time friend Mr. Ray Charles.
Given the ever-expanding world of broadcast and digital entertainment with the constantly growing need for diverse content, the Ferro family of companies continue to evolve and position themselves atop the industry by always producing anew keeping ahead of "Digital Darwinism."  We're committed to evolving faster than the technology, and/or societies ability to adapt and consume. How? By leading from the front.
"Talent hits a target no one else can hit;
genius hits a target no one else can see."
~ Arthur Schopenhauer
Ferro's Extended Family: